Former Bake Off contestant Sandy Docherty has been a staunch supporter of Fairtrade from her home near Leeds and we were delighted when she agreed to partner with one of our favourite Fairtrade brands – JTS – in a series of cookalongs during Great Big Green Week.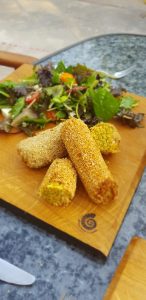 JTS has been working with Nature Bio, an Indian supplier of Fairtrade and organic pulses, and their new range of red lentils, toor dal and chickpeas launches this summer.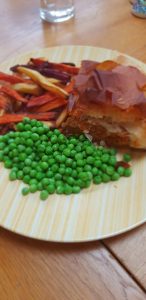 Sandy has worked up three recipes based on these ingredients, as well as some of JTS's other great products like Kilombero rice and Meru herbs, and will introduce them in online cookalongs on three consecutive nights to mark this September's Great Big Green Week.
They will run from 7-8pm and will be recorded and uploaded to YouTube for you to watch later if you prefer. If you would like to join and watch along with the rest of your Fairtrade group the National Campaigner Committee is working on a series of conversation cards based on the themes of Fairtrade, climate change and the role of plant based and organic diets in climate campaigning, to help spark debate within your group after the event.
You can download the recipes below:
Get your free tickets via eventbrite:
Book Monday 20 September – cheese and lentil slice
Book Tuesday 21 September – chickpea rissoles