Fairtrade Yorkshire and Fairtrade Bradford Zone present:
GOLD FOR LIFE
FAIRTRADE GOLD EVENT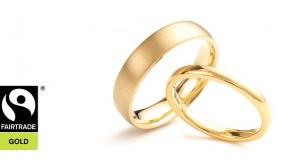 Learn all about Fairtrade gold from an artisanal African gold miner on tour with the Fairtrade Foundation, with information from local ethical jewellers 'Element' of Hebden Bridge & 'The Ethical Jeweller' of Otley.
Monday 12th September 2016
7 for 7.30 – 9pm
Bradford Cathedral
Stott Hill, Bradford BD1 4EH
 Traidcraft stall
Fairtrade refreshments prior to event
Please RSVP to Karen Palframan (the Fairtrade National Campaigner Committee representative for Yorkshire) at karen.palframan at talktalk.net
Behind the glitz, all is not so glamourous.  Small scale and artisanal gold mining is driven by poverty.
Millions of men, women and children work in harsh and hazardous conditions, doing backbreaking work to scrape a living.
The unskilled handling of toxic chemicals such as mercury and cyanide poses severe risks to miners, their communities and the natural environment.
Fairtrade Gold guarantees miners a minimum price, plus a Fairtrade Premium which can be used to invest in their community or business. Fairtrade standards include improved working conditions, elimination of child labour and safe handling of chemicals.