Leeds North West MP, Greg Mulholland, tabled an Early Day Motion in support of Fairtrade Yorkshire.  Here's what it says:
That this House welcomes the Fairtrade Yorkshire campaign for Yorkshire and the Humber to be declared, by the Fairtrade Foundation, as the UK's first ever Fairtrade region; notes the efforts to raise the profile of the Fairtrade agenda in Yorkshire, through dedicated work in schools and local communities to promote awareness of fair trading practices and the benefits of buying fairly traded products for customers and producers; further notes the enthusiasm and support which has grown in the region for Fairtrade, which offers fair prices, decent working conditions, local sustainability and fair terms of trade for farmers and workers in the developing world; and urges the Fairtrade Foundation to recognise the work which continues to flourish in Yorkshire and the Humber by naming it the UK's first official Fairtrade region.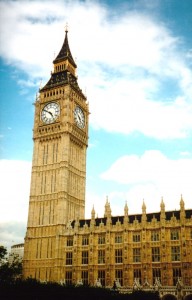 We are delighted to say that 18 MP's signed the motion in the week before the recess.
The motion received support across the political spectrum with Conservative, Democratic Unionist, Labour, Liberal Democrat and Respect MP's signing.
We were pleased to see that Yorkshire's newest MP, George Galloway who represents Bradford West, added his name.
When Parliament reconvenes in September we will be encouraging more MP's to back the Fairtrade Yorkshire motion.