Archive for September, 2020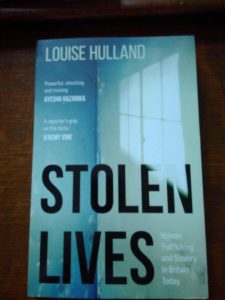 On a recent shopping trip I was disappointed  by the hugely reduced range of nail polish available to buy in my local Superdrug store. I worked for the retailer in in the early 2000s when we sold hundreds of different shades and brands. It was a mystery to me how demand could possibly have reduced so much in a just a few years, since I was still seeing women with painted nails. Then it struck me with increasing horror. There's no longer any need to pay £10 for a bottle of nail polish – and the base and top coat if you're going to do it properly – when for the same price you could go to one of the myriad nail bars that pockmark our high streets and have them done for you. Many people would call it pampering. But the Vietnamese woman who does your nails is so far from pampered she may not even be paid. And she is more likely than not to be a modern slave.
In 2015 I was invited by Baroness Lola Young to attend the launch of the Modern Slavery Act. It was an opportunity to enjoy afternoon tea at the House of Lords, so of course I couldn't refuse.
But the whole point about modern slavery – like so much of the broken global system of trade – is that the people trapped in slavery can't refuse either. They have had all their choices taken away, along with their paperwork and money. From Vietnamese teenagers trafficked into the UK to work on cannabis farms, to Slovakians washing your car by hand for £3 a time, and homeless British men taken off city streets to work on farms, made to live, eat and sleep with animals, modern slavery is now so prevalent that it has popped up as a storyline in the perhaps incongruous setting of Ambridge. The Archers – not long after tackling the then little understood issue of coercive control in relationships – is showing how modern slavery is easy to miss since it hides in plain sight.
Louise Hulland's book looks at all aspects of modern slavery with a keen, incisive eye and a compassion for victims. Threaded through the book is the story of Albanian woman Elena. Lured by a "boyfriend" to Belgium where her papers are taken, Elena finds herself in a brothel and eventually due to a kindly lorry driver she escapes – heavily pregnant – into the British system. Victims who are so scared of their bosses and the authorities that they resist attempts to save them, and are so traumatised by their experiences that their accounts are inconsistent, do not make credible witnesses. Louise shines a bright light on the labyrinthine, almost Kafkaesque, complexity of the hostile environment which aims to support victims and prosecute bosses, while still treating victims as potential illegal immigrants.
While supporting the right of workers to decent pay and conditions wherever they are is close to the hearts of trade justice campaigners, perhaps most relevant to our movement is the persistence of modern slavery in complex supply chains. The second principle of fair trade is "Transparency and Accountability" and it would be difficult to imagine anything further from most conventional models of trade than the fair trade model of full traceability. The people who import and sell fair trade goods in our independent fair trade shops understand how important it is to be able to tell the story. Regular visits, audits and inspections are part and parcel of what it means to be a fair trade organisation. This is easier for small importers who know their suppliers by name, but what about bigger organisations? Our old friend the Co-op comes out of Louise's book very well, with a long interview with Paul Gerrard (The Co-op's Campaigns and Public Affairs Director) who gives a few key pieces of advice for other retailers who could be doing more. M&S also merits an honourable mention, with their Interactive Map showing all their suppliers all over the world which you can search by sector.
Slavery was not abolished in 1807, 1833 or 1865. It remains endemic, especially in complex supply chains or places where the rule of law does not reign supreme. This book will empower consumers and activists to keep our eyes open, question and tackle the root causes. It should also make you decide that your next afternoon tea will be Fairtrade.
If you want to buy this book, please try to avoid Amazon. Buying from your local bookshop helps support family businesses, or you can order from Hive to get it delivered there, at home or as a download.
Update: 20 October 2020
If you weren't able to come along to the conference, missed some of it or want to relive its glory once again, click the link below:
Watch the Fairtrade Yorkshire virtual conference 2020 
Further reading
Hopefully the conference has inspired you to take your campaigning further and really become part of our fair trade future.
Our panellists suggested the following links for further information and ideas:
WFTO – Join the business revolution
WFTO & Traidcraft Exchange – Business Models Report
Traidcraft Exchange Building Back Better Report
Labour Behind the Label – FAQ about the garment industry
THIRST Knowledge Hub – Information about human rights in the tea sector
Ethical Trade blog – how can tea buyers support workers
Traidcraft Exchange report – Our Land, Our Rights
Like so many events in this most unprecedented of years, the Fairtrade Yorkshire 2020 Conference has gone online.
The Conference will be held via Zoom on Monday 19 October from 7pm.
While we'll be very sad not to be able to see one another face to face and network in person, it gives us an opportunity to hear from some people who might otherwise not be able to make it to Yorkshire in person.
So we're delighted that Erinch Sahan, CEO of the World Fair Trade Organisation has agreed to give our keynote speech at the 2020 Conference. He will be joined afterwards by a group of experts in various aspects of fair and sustainable trade for a panel discussion on the theme "Building A Fair Trade Future".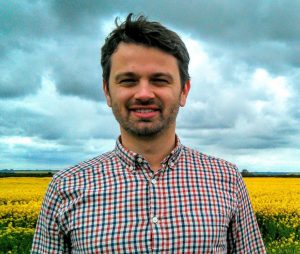 Erinch Sahan is Chief Executive of the World Fair Trade Organisation. Founded in 1989, WFTo is the global community and verifier of 400 social enterprises that fully practice Fair Trade. Previously he spent seven years at Oxfam, where he founded its Future of Business Initiative and led campaigning teams. Prior to joining Oxfam, Erinch worked in business, including at Procter & Gamble, and later in government as a development adviser to Australian trade negotiators. he holds both law and business degrees and an honorary Doctorate. Erinch lectures on sustainable business at various universities across the UK.
From 7.30 – 8.15pm Erinch will be joined by a panel of experts with different specialisms for a discussion on the topic "Building A Fair Trade Future".
Tom Wills is Senior Policy Adviser at Traidcraft Exchange, an international development NGO with a focus on trade and business practices. Tom produced their recent paper on Building Business Back Better. Traidcraft Exchange runs programmes with farmers, artisans and small business owners in India, Bangladesh and East Africa, as well as campaigning for fairer forms of trade in the UK.
Sabita Banerji is the CEO of THIRST The International Roundtable on Sustainable Tea  She has two decades' experience in international development and in ethical trade, including two terms as Chair of the Oxford Fair Trade Coalition.  As Senior Knowledge and Learning Advisor at the Ethical Trade Initiative she provided companies with support and advice on using the ETI Base Code to protect human rights in their supply chains, with a particular focus on living wages, working hours and gender. She led on a number of studies including a global supplier survey that provided the basis for the ETIs' Guide to Responsible Buying.  At Oxfam she was technical lead on the Behind the Barcodes supermarket Scorecard, co-authored a report on Addressing the human cost of Assam tea. Sabita is also an associate consultant to Oxfam, and a guest lecturer on fair and ethical trade issues at Oxford Brookes University's Business School.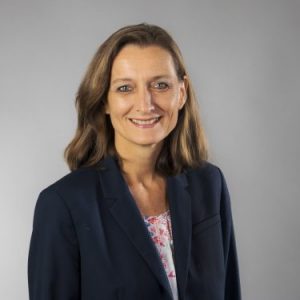 Marike Runneboom de Peña is a Sociologist in Agricultural Development from the Landbouw Wageningen University in the Netherlands and has devoted most of her life to bring change in favour of producers and Fairtrade. Since 1986 she has been based in the Dominican Republic, where she worked at the Dominican Land Reform Institute (IAD) training government staff on issues related to agriculture, as well as coordinating projects on organizational strengthening of small farmers. Since 2000 she has been the Managing Director of Banelino Cooperative, a successful Fair Trade banana cooperative from the Dominican Republic. Furthermore, Marike has been an active member of the Latin American and Caribbean Network of Fair Trade Small Producers and Workers (CLAC) for over 12 years, with an outstanding work around the region. Marike has played a key role in the governance of both CLAC and the Fairtrade System, as vice-president and president of their boards in the last decade. Marike is also a Board member at the Fairtrade Foundation
Dominique Muller is Policy Director at Labour Behind the Label – a small but mighty organisation based in the UK which campaigns for workers rights in the garment industry. LBL workers with grassroots partners all around the world, acting in solidarity with garment workers and targeting the actions of UK brands. Dominique previously worked at the Clean Clothes Campaign network as an international coordinator focusing on issues such as migrants, health and safety at work, network building, supply chains and corporate social responsibility. Before that Dominique was based in Hong Kong where she was, among other things, the Executive Director of the International trade Union Confederation (ITUC) Hong Kong Office and a researcher for Amnesty International. Dominique speaks Chinese and French and is currently based in York helping to coordinate the #PayUp campaign.
Join us from 7pm on Monday 19 October