On 23rd September Fairtrade supporters from across Yorkshire (from Settle all the way to Hull) met in Ilkley for the first face to face conference since 2019.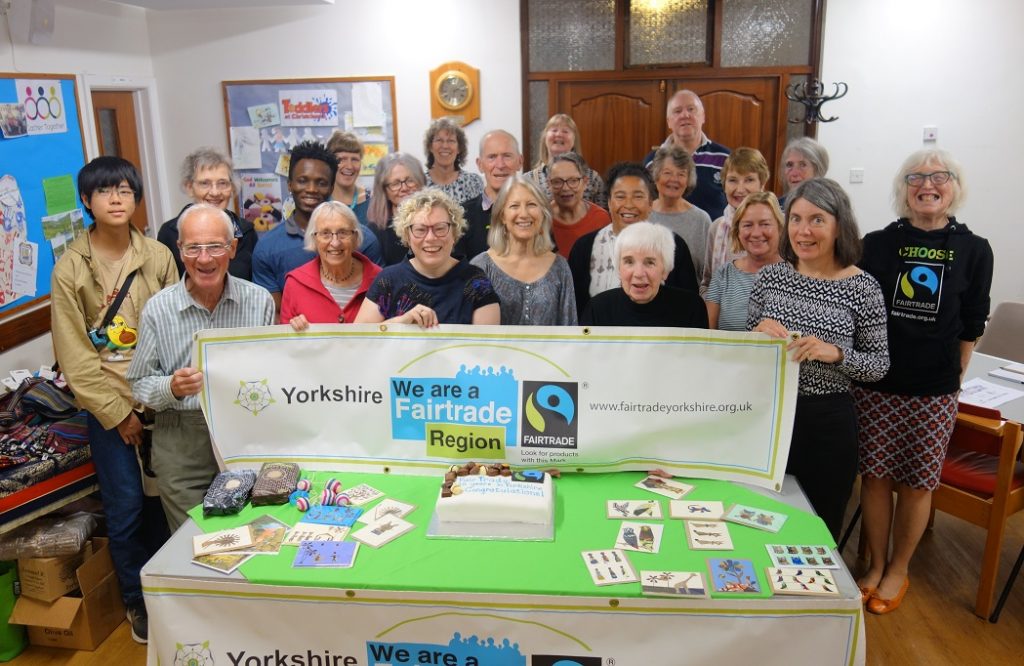 There was a vibrant mood as Fairtrade Yorkshire celebrated its 10th birthday with a cake made by a supporter in Embsay Fairtrade Village.
Joanna Fianu told the conference about the 10th birthday of Golden Exotics, a banana farm in Ghana and the participants in Ilkley sent their congratulations all the way to Ghana via a video message.
The celebratory mood continued as the conference was informed of the newest Fairtrade community in Yorkshire, Settle and all the wonderful work which is taking place there to promote fairness in the global trading system.
Liz Roodhouse (Skipton) and Hilary Davies (Ilkley) advised the attendees on where they could buy fairly traded products in the region, recommending Fairer World, From the Source and Namaste, alongside online buying from True Origin. They showcased products from a range of companies including Whitaker's Chocolates and Zaytoun.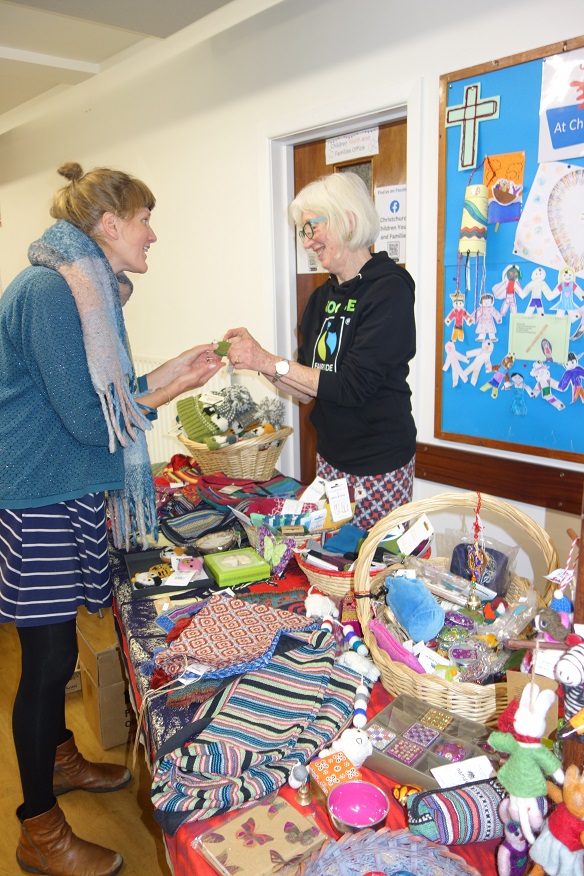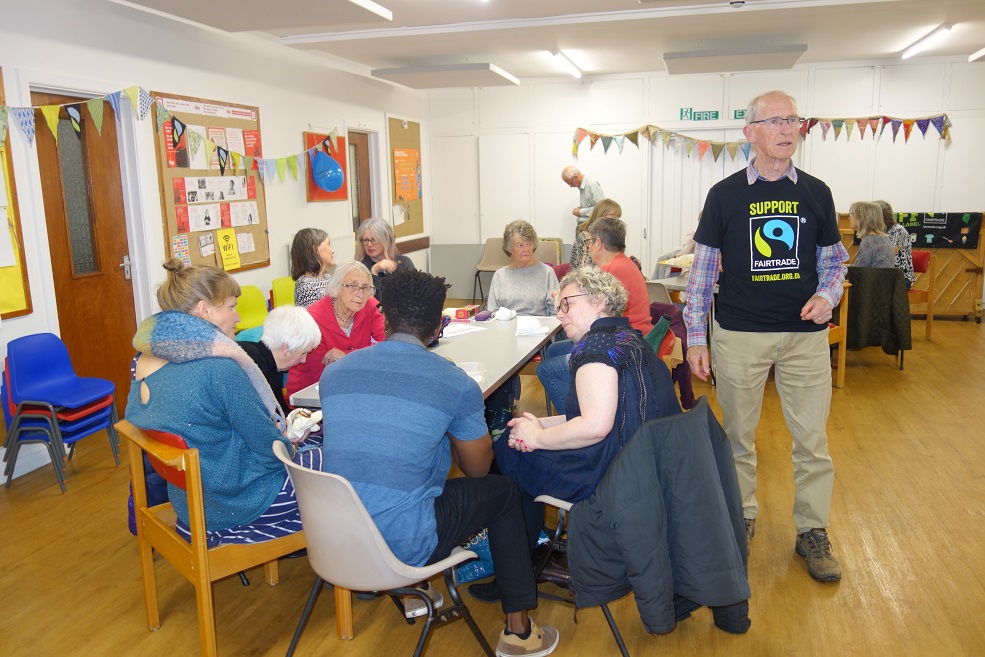 Dr Mark Dawson (York St John University) then talked about his research on different religious communities coming together to work on Fair Trade, with a case study of Luton Fairtrade Town. Mark then led a discussion on Fairtrade communities working in partnership with other organisations.