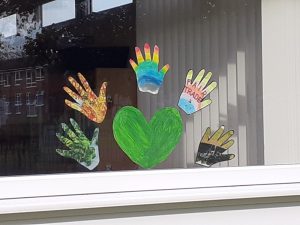 The international community must confront trade injustice, enforce transparency and accountability in supply chains, and secure climate financing mechanisms, living incomes and wages for the world's smallholder agricultural producers, artisans and workers in order to successfully address the climate crisis and guarantee a sustainable future for all, the world's leading Fair Trade organizations announced today.
In a position paper released ahead of the 2021 United Nations Climate Change Conference, also known as COP26, Fairtrade, the World Fair Trade Organization, and the Fair Trade Advocacy Office and 14 additional signatories from the global Fair Trade movement, have outlined the critical steps deemed necessary for achieving comprehensive climate justice, including urging the private sector to increase transparency and accountability over sustainability in supply chains; demanding strengthened environmental regulations and trade rules; and calling for facilitated access to appropriate funding mechanisms for smallholder farmers and producers.
Without these measures in place, the signatory organizations argue, the international community's climate ambitions will continue to fail the planet's most vulnerable communities, particularly the smallholder farmers and agricultural producers, who remain increasingly affected by the consequences of climate change.
"Our planet's farmers and agricultural workers are on the frontline of the global climate crisis. But far from being victims, they are integral in developing those key climate solutions that can reverse environmental degradation and pave the way towards a more sustainable tomorrow," declared Dr. Nyagoy Nyong'o, Global CEO of Fairtrade International.
Download the position paper: