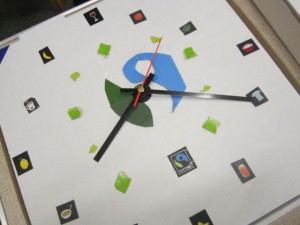 Penistone Scouts are teaming up with fairandfunky for World Fairtrade Day in a timely Fairtrade workshop.
"Time for Fairtrade" gets children and young people talking about Fairtrade and food: from growers and producers to the kitchen table. In this popular fairandfunky workshop children find out about Fairtrade issues, and discover how they can take little steps to change the world.
Following role play and discussion the scouts will each create their own clock using recycled materials to take away. To show it is "Time for Fairtrade"; and share the message of Fairtrade.
For more information about fairandfunky and their interactive workshops head to www.fairandfunky.com